B2B marketing is evolving at a never-seen-before pace. And, a new year brings with it new trends. While these give you excellent cues about how you can alter your approach for the changing times, there are some old, tried-and-tested measures that should continue to be part of your strategy.
Today we're taking a look at a few such B2B marketing trends that came into the spotlight in 2021, and continue to be relevant even for the year 2022. Keep reading to know more.
Retention marketing
Marketers have been practicing retention marketing since the beginning of time. It is based on the concept that it is more beneficial to focus on retaining existing customers, keeping them happy and facilitating repeat purchases from them, instead of risking losing them and focusing only on gaining new customers. Also known as loyalty marketing or lifecycle marketing, it is a strategy where you aim to keep your existing customers satisfied, engaged with your brand, and spending via effective cross-selling and upselling.
So how has an age-old marketing trick gained the limelight in 2021 and 2022? Typically, as a B2B marketer, acquiring new customers means improved business. However, as we enter 2022, retention marketing is a great place to start if you want better returns with low investment. Strictly from a spending point of view, it is cheaper to retain a customer than to acquire a new one. A study found that 82% of companies feel this way. Moreover, when customer retention increases by 5%, business profits increase by 25% to 95%.
Alignment of content and intent
Content marketing has seen tremendous growth in the last two or three decades. However, in recent times, the focus has shifted from increasing the quantity of content towards improving the quality of content, and rightly so. Going forward, it's all about creating content that addresses your customers' intent. For added benefits, spend time on keyword research and optimize your content with the right mix. Lastly, set aside a portion of your content marketing budget for promoting your most-informative and best-performing pieces.
In addition to creating quality content, it's also important that you pay attention to content formats. The rising popularity of videos on social media platforms has urged B2B companies to explore this method of presenting information. Cisco has predicted that videos will be responsible for more than 82% of the total internet traffic in 2022. Also, 69% of consumers said that they prefer to learn more about a product/service by watching a short video. As B2B buyers will continue to demand video content, diversify into videos that address or include:
● Customer testimonials
● Case studies
● Product/service demos
● Explainers
● Tutorials
● Brand messaging
While video content is greatly appreciated, you don't have to restrict yourself to it. You can certainly continue to publish other forms of content, as long as you ensure that each piece is aimed at improving the Customer Experience (CX). Deviate from serving your needs and instead concentrate on serving your audience's needs. Also remember that content marketing offers benefits in the mid- or long-term, so don't give up if you don't see results in 2 or 3 months. Keep at it and you'll surely see the wonders it can work.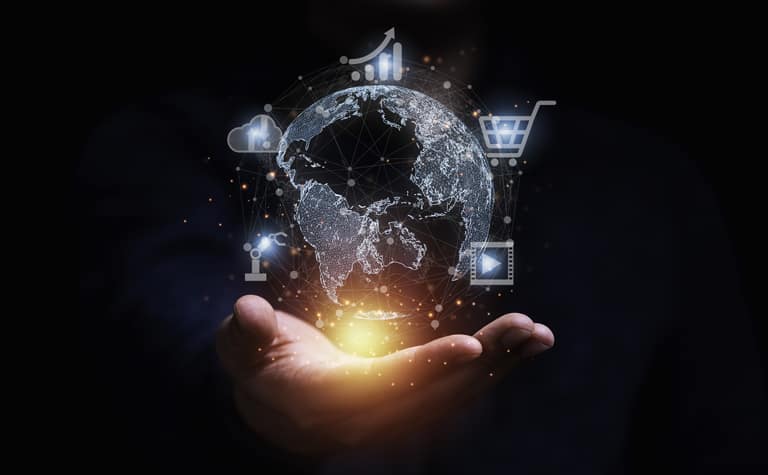 Omnichannel customer experience
In 2022, here's an important factor that you shouldn't lose sight of. Today, clients have begun to expect a B2C-like experience even when they interact with a B2B brand. So, shift your attention to omnichannel marketing. It essentially involves a multi-channel approach that addresses all the touchpoints in a customer's lifecycle to create a seamless and well-integrated experience. Companies that already utilize this tactic have been able to retain 89% of their clients (on average). What's more, companies that prioritize an omnichannel strategy can benefit from a 14.6% year-on-year annual revenue boost. So if you haven't given this some thought already, do so in 2022!
Nostalgia marketing
With nostalgia marketing, B2B marketers build a connection with their audience by using nostalgia cleverly. The idea is to connect with the target audience on an emotional level and not only for transactional purposes.
Consider a few examples of nostalgia marketing: A few years back, Motorola relaunched one of its most popular models—the flip phone—albeit with an improved design. The launch created a buzz since Moto Razr was one of the most popular cell phones in the early 2000s. Another example is the recent Cred ad featuring an animated version of Chacha Chaudhary, Supandi, and Sabu—cartoon characters that Indian millennials grew up with. In both cases, the companies were selling their products/services with the primary hook being nostalgia.
The concept has gained prominence in recent times as the pandemic brought forth uncertainty, and people started seeking the comfort of simpler times. What you need to know is that even in 2022, you can use nostalgia marketing to your advantage.
Employee advocacy
The pandemic spurred a workplace transformation, forever changing the employee-employer relationship. As we enter 2022, many B2B companies are concentrating on employee engagement, and so should you. When you prioritize this, you not only retain your top talent but also improve their happiness, which ultimately enhances the quality of output, and finally results in greater customer satisfaction!
Bad employee attitude and poor service drive away existing and prospective customers immediately, so here is one other tip for you. Organize refreshers to ensure that your employees are aligned with your brand's values as well as core proposition, and to make sure that they're 100% equipped to deal with prospective clients, advocating for your products and services. When you do this, employees take on the role of micro-influencers for your brand, and can improve engagement and visibility exponentially. So, in 2022, invest in these 2 key areas so that you're able to collectively put your best foot forward, and capitalize on the other tips we've outlined for you.
When you focus on these B2B marketing tips and trends, you can enhance brand image, business reach, as well as your online presence, along with boosting site traffic, conversions, and revenue. And while knowing what to do is half the battle won, your success hinges on just how well you're able to execute these measures. This is why we recommend partnering with Resolute B2B.
We're digital marketing and lead generation experts who know exactly what needs to be done so that you can reap every one of the benefits that we've talked about. So, if you're determined to level up in 2022, contact us today and our experts will get back to you with a plan of action.