Search Engine Optimization (SEO) is a crucial tool in any business' arsenal. Whether you want to understand your audience better, target the right set of people, attract traffic to your website, or boost brand reach and visibility, investing in SEO will get the job done. When you use it smartly, you can ensure that your intended audience finds you and not your competitors.
Like everything in the digital marketing space, SEO too has undergone a sea of change since it first came into being. To enjoy the benefits that we just spoke about, as well as others like heightened engagement and better credibility, you must keep yourself updated with the latest SEO trends. So, as we step into 2022, here are 5 emerging SEO trends that you should pay heed to.
Focus on positive customer experience
Customers are central to all marketing strategies, and it all boils down to making your brand memorable to your audience. With your SEO efforts too, you must focus on offering an end-to-end positive customer experience (CX). Start by posting light images and videos on your website and other digital collaterals to boost page load speed. Similarly, take measures to create impactful, trustworthy, and relevant content that is of tangible value to your audience. Additionally, make page navigation intuitive, your website mobile-friendly, and ensure optimal site security. A strong customer-centric SEO strategy can assist with customer acquisition, and in the process give your business an impetus.
Invest in artificial intelligence
Artificial Intelligence (AI) has changed how people interact with technology, and its prominence is only going to grow further in 2022, especially in the sphere of SEO. AI and machine language processing power how search engines understand user requirements and rank results. So, it's fair to say that as AI and machine learning evolve, their impact on your search ranking will grow proportionately.
Keeping this in mind, here is how you can get the algorithm working in your favor. Experts believe that time spent on a website, bounce rate, and click-through rate are some factors that influence your rankings. The solution is to provide engaging and meaningful content to your site visitors to create a positive impact on these metrics. The need for the same was further established in the Google November 2021 Core Update. In short, post content that follows the E-A-T (expertise, authoritativeness, and trustworthiness) rule. If your content can check all three boxes, the algorithm will identify your content as worthy of a good rank.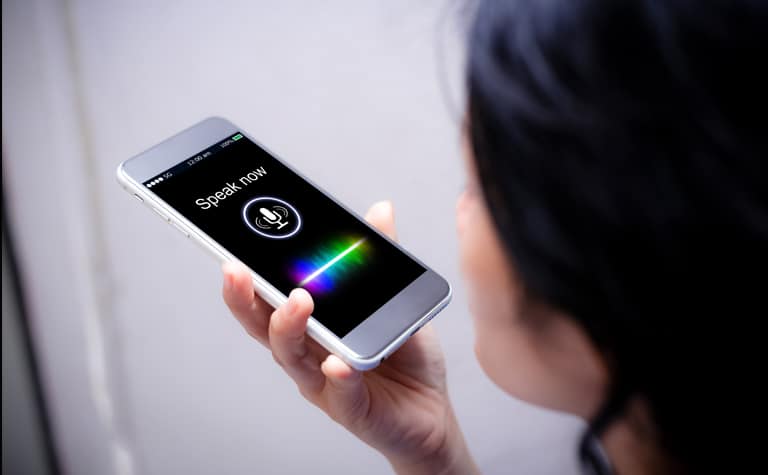 Don't neglect voice search
The increase in the availability and affordability of voice-enabled smart devices has contributed to a surge in the use of voice search. A survey estimates that 55% of households in the US will have a smart speaker by 2022, and the numbers will increase as 5G becomes more mainstream worldwide. So it comes as no surprise that now, 71% of Americans prefer using voice search instead of manually typing a search query on a keyboard.
If these numbers are anything to go by, you can safely assume that voice search will rule search engines in the coming year, and your content should be optimized for this 2022 SEO trend. To do this, make sure you incorporate conversational keywords in your content. This is crucial because the way people speak out search queries will vary from the ones that people type into a search bar. To ensure consistently high rankings incorporate a variety of keyword types in your content. Additionally, use schema markup or structured data to give your content an added edge, and lastly, make sure that your website is mobile friendly.
Dive into search intent
Arbitrarily stuffing your content with keywords has not been an effective SEO practice for a while now, as search engines look beyond the presence of exact keywords and focus on the broader search intent instead. This spotlight on search intent is only going to get stronger in 2022. If you do not have content that a user wants, it will not feature on the search engine results page (SERP)—it's as simple as that.
Google will lead individuals to the sites that understand their broad intent and have content that will fulfill their needs. So whether you're a big or small company, offering products or services, this is the guideline that you have to follow when creating every piece of content. Not only will this improve your ranking, but it will also increase conversions.
Since understanding intent is step one, use social listening tools to learn your target audience's behaviors and needs, and then create meaningful content accordingly.
Optimize for semantic search
Going into 2022, semantic keywords are going to play a huge role in your SERP ranking. A step ahead from search intent, semantic search is about finding the emotional connection between words in the search bar.
In human conversations, context plays a crucial role in communication. Let's assume that you ask a client, "How do you like our services?" and follow up with, "Why?". The humans conversing would immediately know that the second query is contextual, and an extension of the first. Similarly, if you asked your client, "Have you tried our free demo?" and then followed it up with, "How did you like it?", your client will immediately know that when you say 'it' in the second question, you're referring to the demo. Through semantic search, search engines are trying to do something similar. They are attempting to understand the intent as well as the context of a query with the help of machine learning and natural language processing.
As a B2B business, you want to provide unbeatable solutions to your customers. While this might be your end goal, the customer must know that you are paying attention to each of their queries and constructing a smooth experience for them. To this end, design your content so that it is suitable for semantic search. And, if you have a search bar on your website, update it for query autocompletion, augmentation, and filtering.
Build a mobile-friendly website
A survey found that 67% of people prefer to buy a brand's product or service if the site is mobile-friendly. Meanwhile, 52% of them are far less likely to interact with a company if they have a bad mobile experience.
Mobile-friendliness became a critical determinant as far as SEO rankings go, ever since Google made it a part of its indexing factor. This is something that is unlikely to change in 2022. So, you will have to ensure that your content and design adapt to the platform of the viewer's choice by investing in responsive web design and development. When you approach web design and development through the lens of a superior customer experience, over time, you will notice improved SERP rankings.
Lastly, remember that in 2022, your target audience has more than one way to find you. It could be through social media, Google Display Network ads, an SMS, emailers, etc. So, to increase visibility, engagement, and conversions, you will have to focus on a range of touchpoints and make the entire experience seamless for your target audience. Ensure that each piece of content serves your audience first, and you or your business second, for SEO success.
To make sure no SEO trend slips past you, employ the services of the experts. At Resolute B2B, we offer a gamut of SEO services that will help you stay on top of your game in 2022. So, reach out to us now!