We're on the fast track to growth & we're looking for smart, talented people to join us.
Be a part of our journey as we strive to provide companies with best-in-class lead generation and digital marketing solutions. As part of the Resolute B2B family, you can collaborate with the sharpest minds in the business, use the latest strategies and technologies to drive ROI, and work as part of a highly-motivated, diverse and skilled team.
We're raring to go
We are ambitious, resilient and passionate. We drive each other to aim for nothing but the very best, and are always looking for people with a growth mindset.
We champion personal growth
Join the Resolute B2B family to upskill, develop insight and work with clients from all across the world. Most importantly, have fun while you're doing it!
We care about you
We are an equal opportunity workplace that considers people to be its most valuable asset. So, we ensure work-life balance and offer you plenty of exciting incentives.
Testimonials
What Employees Feel About Working at Resolute B2B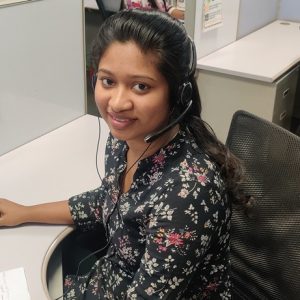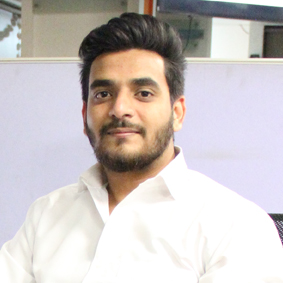 Working for Resolute is a great opportunity for me, and it's been a fantastic journey since 2yrs. When many lost their jobs in the pandemic situation, Resolute B2B helped us with a salary hike, conducted training sessions and many more activities which made me believe that I'm in the right place to build my career. Thankyou so much & my gratitude for the whole Management team for helping us with everything.
Anusha
Lead Generation Executive
Resolute offered me a job in the time of lockdown and I am very grateful. It's been just three months since I joined this company and this is completely a different stream for me altogether. The trainers and mentors helped me in such a way that I have started performing extremely well and I love this job. Resolute is simply an awesome place to work. Amazing initiatives, great work culture, and very supportive peers.
Arun
Lead Generation Executive
Being a part of Resolute B2B since the time of inception, I feel glad as I've seen the company growth. The staff of the company is very cooperative and professional which makes me to believe I'm in the right place.
Sharf
Lead Generation Executive
ResoluteB2B is the best for a fresher like me because I have learnt a lot in this company on how to deal with US prospects also I learned to be professional in my work. A fantastic place to learn how to handle work/ life balance and give our best.
Romana
Lead Generation Executive