As service providers, we know that making the decision to partner with an agency is never an easy one, especially when you're looking for the best in the business to take care of digital marketing and lead generation for you. After all, there is a lot at stake.
We also know that simply saying we're the best in the business doesn't help you or the key decision-makers in your organization. So, here are 8 factors that show you that we're better than the rest, and how we stand head and shoulders above many others. And when you choose us, we bring the same 'wow' factor to your business too.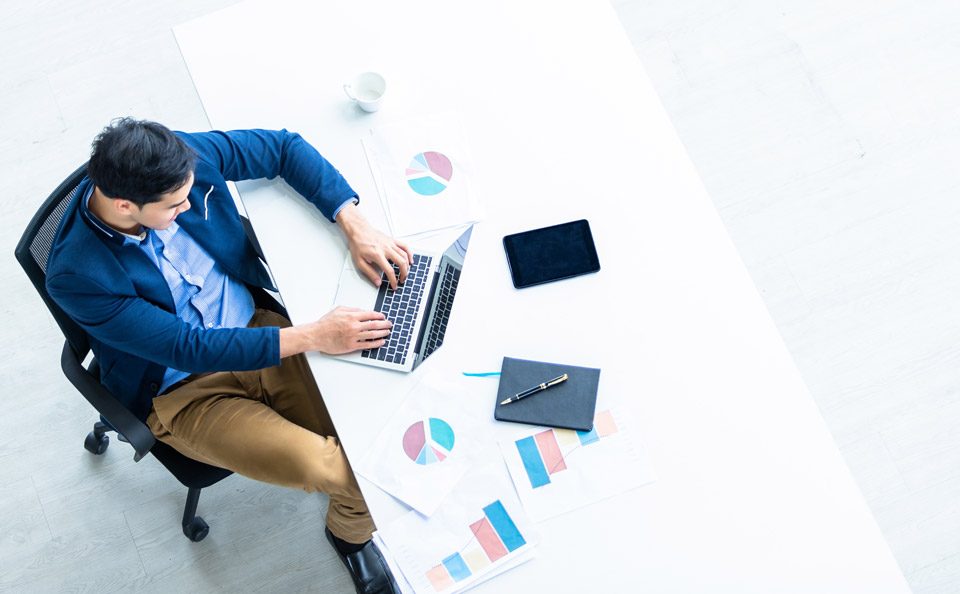 1. Resolute B2B came into existence in 2016. You may say that we're a fairly new business, and you'd be right! In just a short time, we've established ourselves as one of the fastest-growing, full-service digital marketing and lead generation agencies. 
We have offices in Delaware, USA, and Hyderabad, India. More importantly, we have clients from within the country and overseas who trust our team's ability to drive home superlative results, time and again.
2. A strong passion to perform better every passing day and create incredible value for each client unites our diverse team. Able and experienced Suparna Utkarsh (Founder & Director) and Valentino Franswah (Director & CEO), who have over years of experience, head the diverse team. Their commitment to having a process-oriented approach to lead generation, with a strong focus on quality and ROI, resonates at every level within the organization.
3. Agility is woven into the fabric of who we are as a business entity. So, when you partner to work with us, we bring our agile, savvy, and adaptive attitude to all that we do. What does this mean for you? For instance, we use the latest data available to hyper-customize solutions. What's more, with scalable infrastructure, we are ready to serve any and every need. No matter how big or small your requirement is, rest assured that we will be able to cater to it smoothly.
4. As you probably know, digital marketing encompasses a number of services. As a 360° service provider, we offer them all. Here's a peek.
Content marketing: We create impactful, SEO-friendly content for you, for a platform of your choice. Whether you want to build brand visibility, improve search rankings, or steer purchase behavior, leave it to us to craft clever content that serves your needs as well as your audience's.
SEO services: Our team is adept at offering website SEO, enterprise SEO, local SEO, and Google recovery services, to name a few. Simply tell us your objectives and we'll build a customized, result-driven plan for you.
Web designing: An impactful website is a surefire way to impress your audience and guide them towards making a purchase. At Resolute B2B, you can trust our team of experts to convert your idea into a masterpiece.
Web development: With our full-stack web development services, we create high-functionality, high-impact websites that balance creativity with strategy.
PPC services: With our tailored PPC campaigns, you can connect with a targeted audience segment in a cost-effective manner.
Email marketing: Email marketing is one of the most effective digital marketing tools. We can help you use it to nurture and generate leads, build relationships with customers and increase revenue.
Social media marketing: Our team can help you get the most business benefits from social media platforms such as Facebook, Instagram, LinkedIn, Twitter, Quora, and YouTube.
5. Leads are pivotal to any business. This is why we have a suite of services dedicated to the all-important task of generating high-quality leads.
Data enrichment: To be able to nurture prospects and convert them into leads, you need an enriched and enhanced database. We help you with this so that you can improve your conversion speed and rate.
Webinar registrations: Using our webinar registration services, you can get high-quality leads who are genuinely interested in your products or services. We warm the leads on your behalf to hasten the conversion process.
ABM campaign: Through our ABM campaigns we identify high-quality, high-value leads for you. We then design personalized strategies for conversion, based on the specific attributes and needs of each account.
Appointment generation: We get in touch with your audience on your behalf to schedule sales appointments. This means that you can save crucial resources and focus only on closing deals quickly.
BANT campaign: BANT stands for budget, authority, need, and timeline. We use this framework to supply your organization with qualified leads.
Email marketing: Our meticulous email marketing approach helps you nurture and generate leads, speed up the sales cycle and increase revenue.
6. Data security is of prime importance to us. So, we go the extra mile to ensure that our data collection and delivery process is secure and tamper-proof. One of the ways in which we achieve this is through centralized lead storage. Furthermore, we record all calls made during a telemarketing campaign in a bid to be 100% transparent.
7.  We wholeheartedly believe that our clients deserve the absolute best, which is why we're in a constant endeavor to learn about the latest tools, techniques, and technologies. The digital world is ever-evolving, so we make it our mission to see how we can use the latest developments to help you stay ahead of your competitors, and get the maximum ROI for your investment.
8. We are a people-first company. At Resolute B2B, we believe that our employees are our strongest assets. So, we do our very best to create an environment where they flourish. Not only do we ensure that our team is happy, but we also encourage and undertake skill development initiatives so that they can grow personally while delivering their best to every project.
If there's one last thing that you should know about us, it's this: As an organization, we don't believe in the transactional way of doing business. In fact, our mission is to build long-term relationships with organizations based on trust, loyalty, transparency, and quality. So, we hope that you'll take us up on our offer and get in touch with us for any digital marketing and lead generation projects that you have in the pipeline. We promise you won't be disappointed!