Four out of five people on LinkedIn are decision-makers or contribute to the decision-making process. In fact, LinkedIn generates over 80% of B2B leads. This makes it evident that if you're using social media to reach out to B2B buyers, you ought to build a strong presence on this platform.
Since it is such a critical component of the B2B marketing mix, LinkedIn has launched a virtual event tool, known as Audio Events. It was introduced in January 2022 and is still in beta testing. Eventually, it will be rolled out to all LinkedIn users.
In a bid to prepare for this, take a look at all you need to know about this new feature and how you can benefit from it.
What is a LinkedIn Audio Event?
LinkedIn product manager, Jake Poses, said on TechCrunch that they wanted to do something that put organizers in control. Their intention was for users to have "virtual round tables, fireside chats, and more", without any complexities. LinkedIn Audio Events facilitates exactly this.
Who can host a LinkedIn Audio Event?
As of now, only beta users can host or organize live, interactive, audio-only sessions that can last anywhere up to 3 hours. It will still be a few months before all LinkedIn users are able to host an Audio Event.
How to invite people for a LinkedIn Audio Event?
For better attendance, LinkedIn advises planning and setting the event at least 2-4 weeks in advance. Here are the ways you can invite people to the event:
Share the invitation widely, by clicking on 'Invite Connections' on your 'Events' tab.
Share the event URL via LinkedIn's direct messaging.
Include the link in other marketing material, such as emailers and even your website's home page. This will make the invite available to people who are not your direct connections.
For maximum reach, share the event URL on other social media platforms such as Twitter or Facebook.
How to participate in a LinkedIn Audio Event?
You can participate through a direct invitation, or by using a URL. Decorum dictates that you join and put yourself on mute. You can 'raise' your hand if you feel like contributing. When the host permits you, you can unmute and share your thoughts. There is also a 'react' button for you to express that you have liked the experience.
To know more about the host or the participants of a LinkedIn Audio Event, you can click on their profile picture. You can then follow or message them directly as well.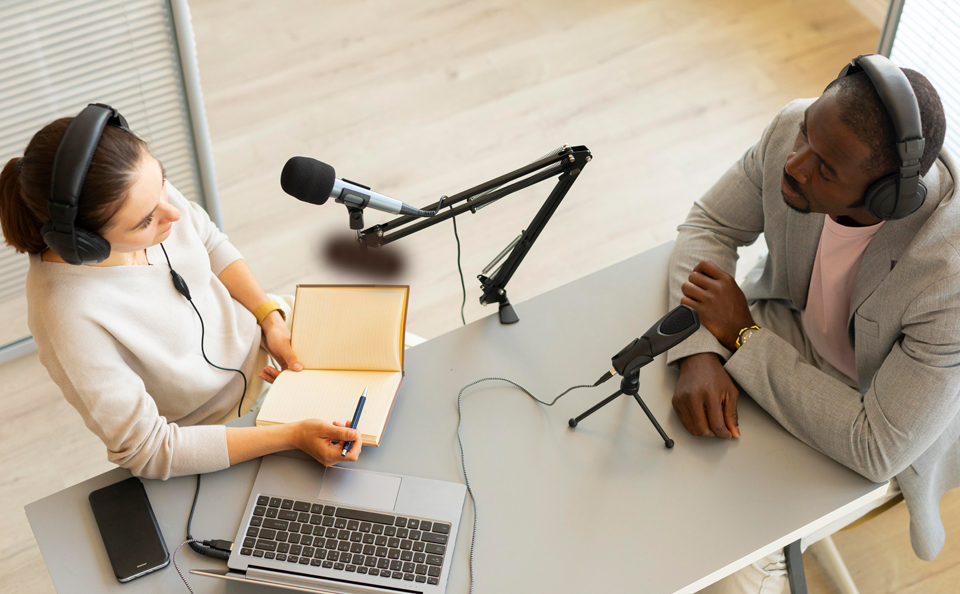 How can your brand benefit from LinkedIn Audio Events?
The prime benefit is that when you are a host/guest at a LinkedIn Audio Event, you make your profile visible to every attendee. You can strengthen your network, build connections, and showcase your knowledge and expertise. Over time, hosting events and participating in them will establish your organization as a thought leader.
Moreover, reports suggest that LinkedIn has updated its algorithm so that such events have maximum reach. Since Audio Events is a new feature, LinkedIn will likely give it more prominence in the coming few months as well, especially once it is available to all. And that's why you should be an early adopter. In the long run, it will help you secure good exposure for your business.
With platforms like Twitter Spaces, Spotify Greenroom, Facebook Live Audio Room, and Discord Stage Channels gaining momentum, LinkedIn Audio Events is certainly a move in the right direction. If you're excited to leverage this tool to improve awareness, thought leadership, audience understanding and more, get in touch with the experts at Resolute B2B. We have the resources to help you make the most of LinkedIn Audio Events, as well as every other feature that the platform has to offer. Contact us to know more.