7 digital marketing trends that will shape the future
Digital marketing is a fast-evolving space. Especially post the pandemic, digitization has brought rapid changes and developments within digital marketing. Companies too have had to adopt digital marketing tools overnight to maintain their competitive edge amidst turbulent times.
Whether you've been a long-time advocate of digital marketing or have only recently added it to your marketing mix, to continue flourishing and making the most of this tool, it's imperative that you stay abreast of new trends and developments. It doesn't matter if you're a small business or a large enterprise, the bottom line is that learning about the latest in digital marketing gives you an early adopter's advantage. Should you make an investment in upcoming digital marketing trends now, you can capitalize on growth opportunities and realize the returns that you have envisioned.
To make smart, strategic decisions, take a look at 7 emerging digital marketing trends that you should pay attention to in 2021 and 2022.
1. Augmented reality
Augmented reality uses technology to overlay sounds, texts and/or graphics over the real world. You transport your customer into a virtual dimension that looks real. How does this help businesses? You can show your consumer how what you are offering fits into their existing physical space. Optionally, you can showcase how your core offering solves a pertinent problem. What could be better?
Undoubtedly, augmented reality facilitates a superior purchasing experience and also spotlights a product/service's usefulness. According to a recent survey, purchase intent for AR-based displays is higher than that for traditional web-based ones.
2. Programmatic advertising
Programmatic advertising is a technology that automates online ad buying. While the traditional process involves several steps, programmatic advertising replaces all of them, allowing marketers to buy ads in real-time, based on where their target audience is spending time online. Not only does programmatic advertising streamline the entire process, it also allows for better targeting, a lower customer acquisition cost, as well as higher and quicker conversions.
3. Voice search
Today, for customers across segments, convenience is paramount. Therefore it's no surprise that voice search is gaining popularity, and is an element that demands your undivided time and attention. Statistics show that 41% of adults use voice search at least once a day, and while currently there are 3.25 billion voice assistant users, the number is forecasted to reach 8 billion by 2023.

Apart from the fact that voice search improves customer experience, invest in it because it makes you accessible to those with limited skill sets or abilities, and because it is essential from an SEO standpoint. Studies suggest that 75% of voice search results will rank at the top three positions of the Search Engine Results Page.
So, what do you need to do? For starters, ensure that you incorporate voice search-friendly words and terms into your website content so that your discoverability isn't compromised. This way, those using voice search to locate your business or find out more about it will actually be able to do so. While you're at it, take into account various languages, and dictions too.
4. AI chatbots
The pandemic has created an interesting situation—customers now prefer to shop online as much as possible. However, they still look forward to the customer service that they would get if they entered into a physical transaction. A few years back it may have seemed impossible to offer an online shopping experience with a human touch, but today it isn't.
Through Artificial Intelligence (AI) based chatbots that are voice or text-based interfaces, you can offer customers exactly what they're looking for: the ease of online shopping, combined with 24/7 sales support. The key to getting it right is to ensure that your AI-powered chatbot is as human as can be, and can provide tangible solutions to common customer pain points.
When implemented correctly, AI chatbots can improve engagement, boost customer satisfaction, and optimize resource allocation. What's more, they can also provide insights into customer preferences and behaviors. Since all interactions are logged, you can use the information from chatbots to improve all aspects of your business—whether it's tweaking your product/service or identifying new growth opportunities.
5. Interactive content
The days of generic content are well and truly over. As audiences spend more time online and have varied content formats to consume, the future involves leveling up and creating content that grabs attention. This is where interactive content in the form of quizzes, polls, Q&As, and even shoppable posts comes into play. You can create interactive content to not only boost your brand's image and recall, but also to improve engagement and conversions.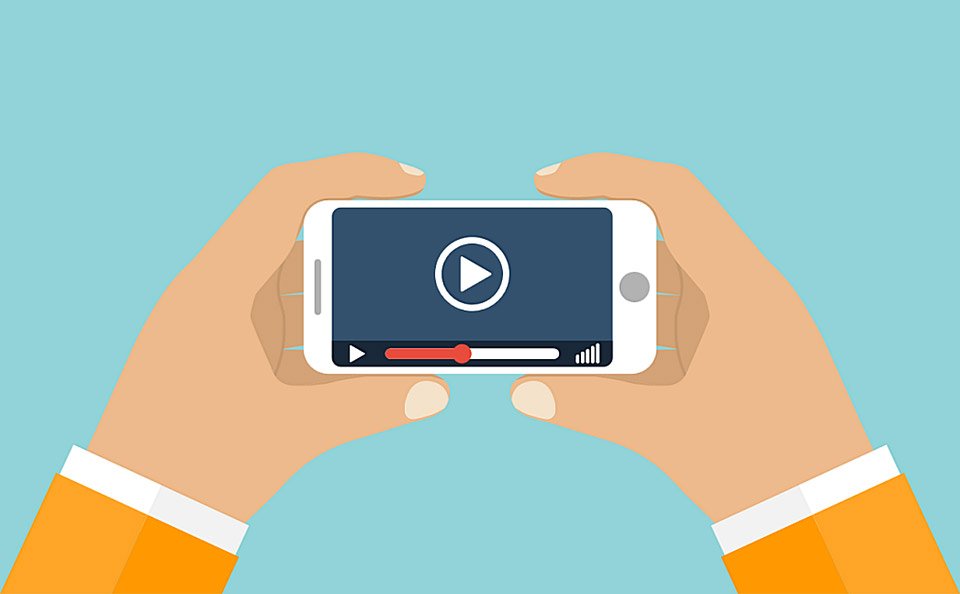 6. Video marketing
According to a survey done by Wyzowl, 92% of digital marketers stressed that video is a critical part of their marketing strategy. Wondering why? It's because videos help break down complex concepts quickly, are entertaining, and facilitate quicker absorption of information as well as longer retention as compared to textual information. Moreover, they require little to no involvement from the viewer. All content is presented in easy-to-consume, bite-sized pieces. So, it's no wonder that 51% of marketers named video as the type of content with the best ROI.
7. Shoppable social media posts
A shoppable post is typically a combination of text, images, or videos that provides a direct shopping opportunity to consumers. It has emerged as a new-age shopping option that combines social media and e-commerce. For consumers casually browsing through social media, to be able to simply click on a post and make a purchase is the smoothest, most convenient way to buy a product or service.
As you can see, digital marketing is the future. To be able to cement your foothold in these fast-changing, rough times, and cater to your audience's changing needs and preferences instantly, an investment in digital marketing is non-negotiable. So, harness these tools' game-changing abilities and turbocharge your business today.