Most often, your website is the first thing that a prospective customer notices. And it's no secret that the first impression sets the tone for all future business interactions. As a result, a cleverly crafted website is a must. After all, it has the potential to inform prospects about your company. It plays a significant role in how people perceive your business and in turn, can drive sales. Each page of your website has the power to start a meaningful conversation with a prospect and convince them to make a purchase.
In fact, here is a list of things that you can achieve with an impressive website:
Build brand awareness
Improve visibility
Guide decision-making
Fasten sales cycle
Drive conversions


In a nutshell, your website is the only entity that is promoting your business 24/7, helping you attract new customers and retain existing ones. Therefore, the need for an effective website that impresses is paramount. Take a look at how you can achieve this for the long run.
Elevate website copy
Smartly-written website copy does more than just provide information about you and your offerings. It allows search engines to understand your company better, and helps your intended audience find you online. In other words, it increases website traffic. In another vein, it aids in building long-standing relationships with prospective customers. What's more, research has shown that having strong website copy can double your conversion rates.
Despite its significant impact, website copy is often side-lined or considered to be an afterthought. But, an investment in engaging, customer-centric, SEO-friendly copy will always supplement your sales and brand-building goals, and hence is 100% worth your time and attention.
Empower website visitors
The experience that B2C businesses offer has greatly influenced B2B buyers too. In other words, it has enhanced the need for an independent shopping experience. Marcus Sheridan, a digital marketing expert, stated that over 30% of buyers want a website that gives them the freedom to self-serve. He added that irrespective of what industry you belong to, it's best to refine your website with this in mind. Eventually, giving prospects the necessary tools to manage their timelines can expedite the sales cycle and boost revenue.
So, update your website in a manner that it is effortless for a visitor to navigate, browse products/services, fix an appointment, or make a purchase. The end goal is to improve the overall customer experience by providing them with everything they need at their fingertips. That said, keep an eye on your site visitors to offer them support at any stage of their journey, should they require it.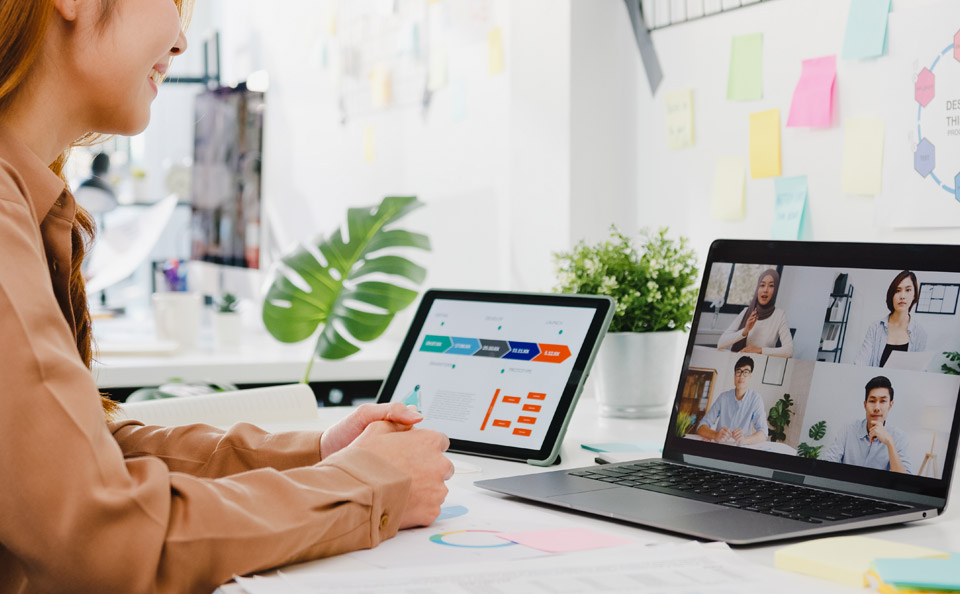 Strive to be relatable
When a prospective or existing customer arrives at your website, they're in search of a very specific solution. Your website should present the solution in a way that it comes across as the best option.
To ensure this outcome, opt for language and tonality that will help you establish a connection with your target audience. This is to say that you might be an expert in your field, with considerable experience, but your prospect may not be as well-versed with industry terms. When you simplify communication to align with your audience's knowledge levels, your relationship strengthens. To do so successfully, study key demographics such as age, educational background, experience, technical know-how, interest levels, etc.
Another crucial thing to do is make your approach inclusive. To this end, ensure that you're gender-neutral, non-discriminatory, and avoid sexist themes. In today's climate, it's important to show that you serve customers irrespective of who they are, and your only concern is providing relevant solutions.
Create a lasting impression with graphics
Don't look at graphics as just a way to punctuate content. Yes, they do provide necessary relief to the browser's eyes, but more importantly, graphical elements such as images, videos and animations help communicate complicated data, information or processes simply.
They also help build recall, increase time-spent and guide the viewers' focus to the most crucial content on a webpage. In other words, through nuanced use of graphic elements, you can direct viewers' attention and provide structure to the browsing experience. What's more, this also helps improve search engine ranking, enhancing your discoverability.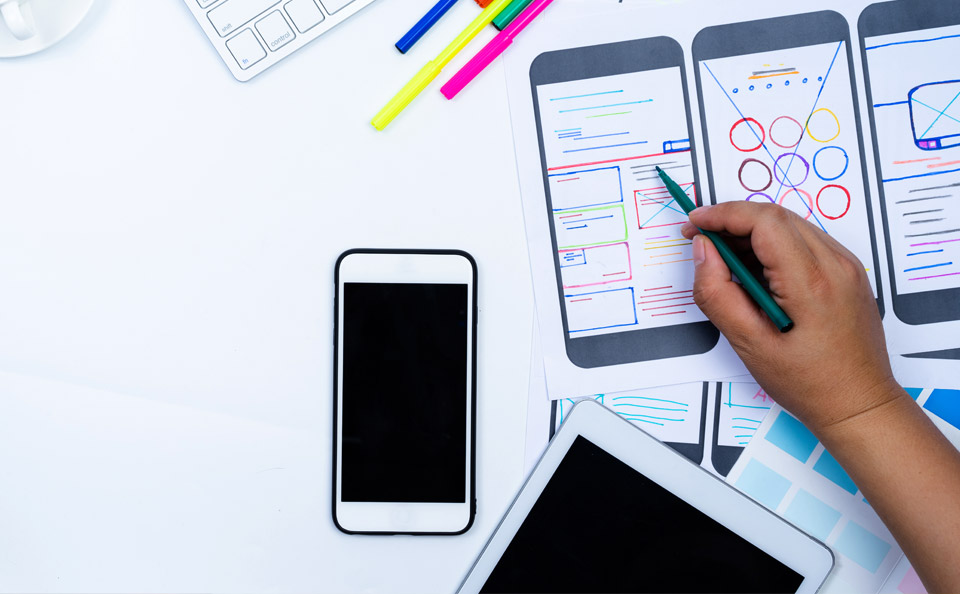 Focus on mobile-friendliness
The true mark of a quality website is that it is just as impressive when viewed on a hand-held device, as it is when viewed on a desktop. As mobile phones today almost serve as an extension of the human body, having a visually-striking mobile site with seamless navigation is indispensable.
For maximum impact, conduct A/B tests. This will ensure that from the size of form fields to the alignment of copy, everything is tailored for mobile browsing, which contributes the most traffic in today's digitally driven world.
Since a high-functionality, aesthetic website has a long-lasting impact on various aspects of your business and your consumer's journey, investing in it is key. A simple way to check all the boxes is to collaborate with an industry expert like Resolute B2B. With rich experience in website design, website development, and content creation, we craft websites that tell your story, impress, and most importantly, aid in conversions. Contact us to know more.