4 ways to get started with empathetic marketing today!
While the year 2020 was a learning curve for individuals and businesses alike, it brought to the surface one very important insight. In today's emotionally-charged climate, no matter what it is that you're providing customers with, empathetic marketing or empathy-based marketing is non-negotiable. It allows you to align yourself with your audience's changing needs, and in the process fuel growth.
What is empathy-based marketing? In essence, it is all about getting into your customers' shoes and walking a mile in them to understand their needs, mindset, motivators and viewpoints better. When you genuinely immerse yourself in empathetic marketing that heroes a customer-centric approach, you can connect with emotions that your audience experiences. In turn, you can create instant brand affinity that will translate into better ROI and revenue down the road.
With this in mind, take a look at how you can infuse your marketing strategy with empathy today.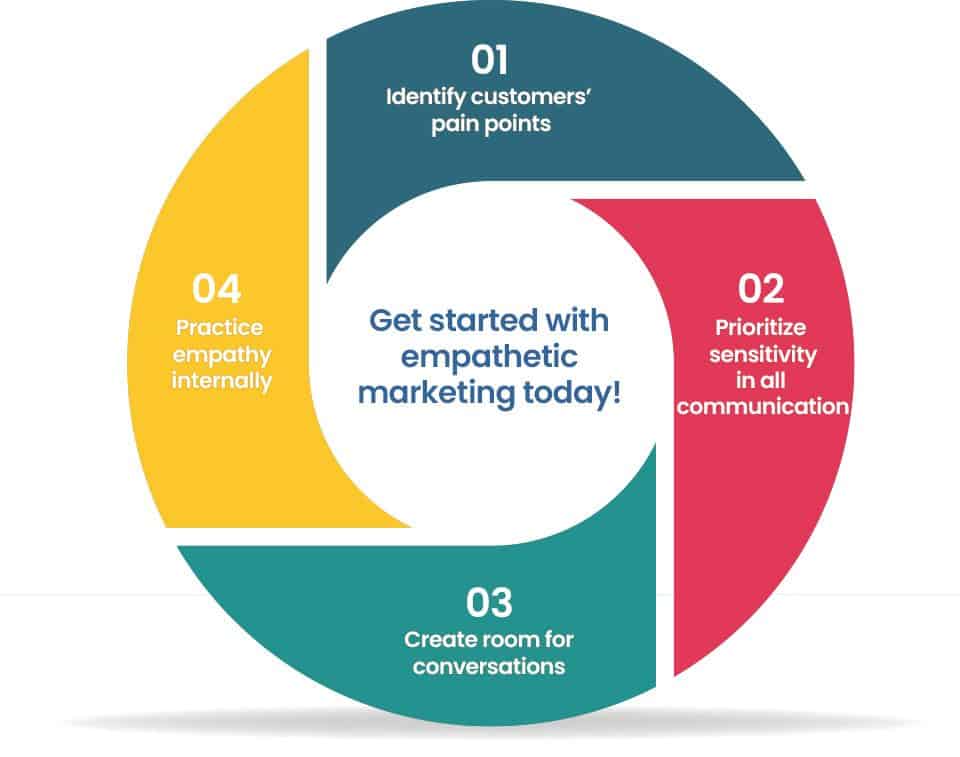 1. Understand common pain points
Since a big part of empathetic marketing is to put yourself in your customers' position, it goes without saying that understanding pain points is crucial. Take your time to identify pain points that you can solve with your product or service, as well as those that have an overarching impact on every aspect of your audience's lives.
For instance, supply chain management issues are a problem that your supply chain management software can solve. But other pain points, such as increased work pressure, guilt about not being able to spend time with family, health uncertainties due to COVID and financial losses are all pain points that may not be directly related to you, but somewhere have a bearing on your audience's mindset and decision-making process. If your campaign is able to address or even acknowledge both sets of pain points empathetically, it is more likely to appeal to your audience.
2. Sensitize across the board
Now that you have understood what your customers' needs, motivations, problems and emotional drivers are, make the necessary changes to your marketing model. Instead of only talking about what your product or service can offer, shift the conversation to asking your audience, "Can I help you solve a problem?". With so much advertising and marketing material coming their way, it's possible that your audience simply tunes out when they receive another emailer, newsletter or YouTube ad talking about a product or service. But, if you infuse empathy, adopt a conversational tone and tailor your communication to say, "I understand what you're going through", you're more likely to get a favorable response. Better yet, if you're able to put their fears, worries and anxieties at ease empathetically—if they are the primary emotions expressed—you're sure to see greater results.
Simultaneously, also sensitize your sales representatives and customer support staff. Educate them about different buyer personas and how to create a meaningful, enjoyable experience for each. For instance, if you're selling a software, a customer who doesn't understand how such a software works will have to be dealt with differently than a customer who is wary of software stealing his personal information. You can conduct training sessions for sales reps on how to understand the underlying emotion and tailor their pitch accordingly.
3. Focus on creating conversations
A fundamental aspect of empathetic marketing is to be conversational. As an organization, you can use the latest tools in your arsenal to market yourself, but it's imperative that you be approachable to your customers. This means that your communication has to be conversational. Customers should feel like you're engaging with them and not talking at them. When your communication invites a dialogue, it is more appealing to your audience. They are more likely to approach you and see how you can perhaps help them overcome a problem with your solution. There are many ways to initiate conversations. It can be through content, live demos, or even one of the many interactive tools available, that put your audience at the center of all the activity!
To this end, also pay attention to humanizing your brand. Try giving back to your audience in any way you can and be generous about it. Position yourself as an approachable friend as opposed to a brick-and-mortar entity. Lastly, focus on quality over quantity. Instead of creating hundreds of emailers and thousands of articles that may or may not be impactful, create fewer pieces of quality content that clearly and empathetically understand your audience's needs, problems and triggers, and provide them with actionable intelligence.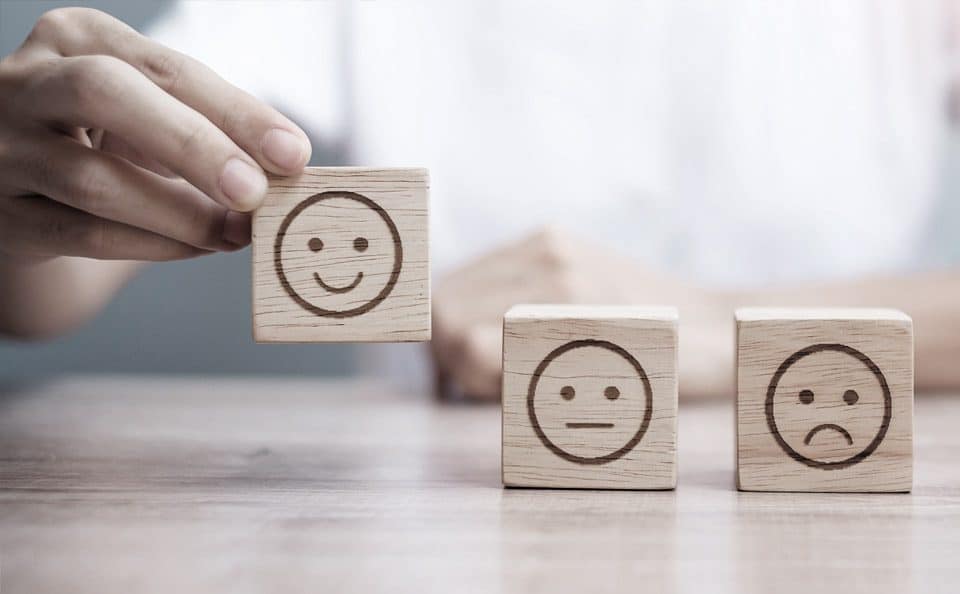 4. Practice empathy internally
Easy access to the internet and smart devices has brought the world to our fingertips. From a marketing point of view, it means that your customers are watching your every move. If you say that you care about your customers, then they will want to know if you genuinely believe in the concept of empathy, or whether it is a facade that exists only to get more business. If a company has been unfair to its employees, can it be fair to its clients?
So, show your customers that you practice what you preach. When you build a culture of empathy internally, it will also help align verticals across the board on how empathy adds value to your marketing process.
With the advancement of technology, there are many ways of immersing yourself in your customers' shoes so do what works for your business. Most importantly, ensure that your messaging is clear and your target audience is able to identify with it. If they are confused, they are less likely to approach you, despite the emphasis on empathy.
Remember, your business goals don't need to change. But, by shifting your marketing approach you can create a long-lasting edge that will translate into tangible results over time.