In a survey, 44% of marketers said that their content production was irregular. A reason for this could be insufficient resource allocation, or worse yet, no plan in place. Fortunately, this is a problem that a content calendar can easily solve. If you're wondering, 'Is a content calendar really all that helpful?', consider this: Imagine living in a house without any closets. Now, you have a lot of useful items strewn all over the place in heaping piles, but it's likely that you won't be able to find what you need, when you need it. Closets create order. Content calendars do the same thing. Without one, you'll have content scattered all over the place and you won't be using it to your advantage.
Bringing order to chaos
A content calendar is a comprehensive document that maps out all the content marketing activities for your company for a particular time-frame, be it a month, 3 months or even a year. It usually defines the type of content, outlines who will be creating it and when it will be posted.
If you're starting with content marketing or have found that your efforts haven't quite culminated in a success in the past, it's probably because you haven't spent sufficient time creating this important document. From an operational stand-point, here's how it benefits you and your teams.
1. Seamless process: With a content calendar in place, you can map out the entire workflow right at the start. Since roadblocks are identified in advance and solutions are provided, the whole content marketing process becomes seamless and easy to execute. It eliminates the stress of pondering over what to post next, which can be a hurdle that brings everything to a screeching halt. Instead, it serves as a ready reckoner that tells you exactly what has to be done.
2. Improves accountability: A content calendar clearly states who is responsible for which content creation task from the get-go. This boosts productivity and keeps the content chain moving smoothly.
3. Ensures cohesive communication: If you produce content on the fly, it's unlikely that it will follow any theme. On the other hand, having a content calendar helps you create content that hits all your objectives. In other words, you won't be putting out content just for the sake of it. Instead, every piece of content will serve you and your audience.
Why should businesses invest in a content calendar?
If you're wondering whether the benefits of a content calendar, go beyond improving efficiencies internally, the answer is a resounding yes! Here are the big-picture benefits that you stand to enjoy.
1. Improve visibility:
A content calendar takes guesswork out of the equation. Once you build one, you have a precise plan that facilitates regular content posting. When you post frequently, at regular intervals, it increases your visibility exponentially, especially on social media. However, this works for other platforms too. Assuming that you post blogs every Monday and Friday, over time, your audience will know exactly where to find you and when.
2. Better engagement:
When you create meaningful, targeted content and post it regularly, you also stand to boost engagement. If this is a crucial goal for your online presence, definitely consider making a content calendar the foundation of your content marketing efforts.
3. Create an online community:
When you churn out thoughtful content that resonates with your audiences' needs, wants, interests and pain points, you can build an online community of brand loyalists in no time!
4. Generate more leads and revenue:
The most important benefit, perhaps, is that you can secure more leads for your business and rake in greater revenue. A meticulously-planned content calendar will facilitate the creation of content pieces that educate, address a gap, fulfil a want/need in your target audience's lives, and cultivate purchase intent.
How to make a content marketing calendar
1. Define your objectives
As we have established before, you don't want to create content just for the sake of posting something. So, decide on the key business objectives that you would like to achieve. It could be improving brand awareness, generating more leads, establishing credibility or even building a certain brand image.
2. Pick relevant platforms
Next up, decide which platforms you will publish content on. To zero in on your primary and secondary platforms, address these questions:
● What industry does your enterprise cater to?
● What products and services do you offer?
● Who is your target audience?
● What platforms are relevant to your intended audience?
Once you have the answers, pick the platforms that suit you the most. You can post content on your company's blog, social networking sites, third-party platforms, e-magazines, forums, etc.
3. Put a plan in place
This is the most crucial step. Outline each content piece, providing details regarding its format, goals, who will create the content, due date for submission for internal review, date of posting, platforms the content piece will be posted on, etc.
This is also a good place to track your content marketing budget. If you're drafting a content calendar for a quarter, for instance, you can allocate funds accurately to your key campaigns at the very beginning and ensure that it is spent optimally.
While a content calendar should be considered iron-clad for all intents and purposes, having everything laid out before you makes it easy for you to re-prioritize items or make adjustments, should the need ever occur.
4. Schedule posts
Next, schedule your posts. As discussed before, regular posting is critical for customer engagement and eventual conversion. Use platform insights to find out the days of the week and the time of the day when content is most likely to be viewed by your target audience—be it a social media post or an emailer. Also, carry out competition analysis to decide how you want to interact with your customers.
5. Set guidelines for content
A bad user experience can stem from grammatical errors, wordy sentences, poor keyword choice, or even bad quality videos and images. So, determine guidelines as an appendix to your content calendar. This will ensure that each piece of content is of top-notch quality. Define the language and tonality, visual guidelines and SEO parameters to create uniformity.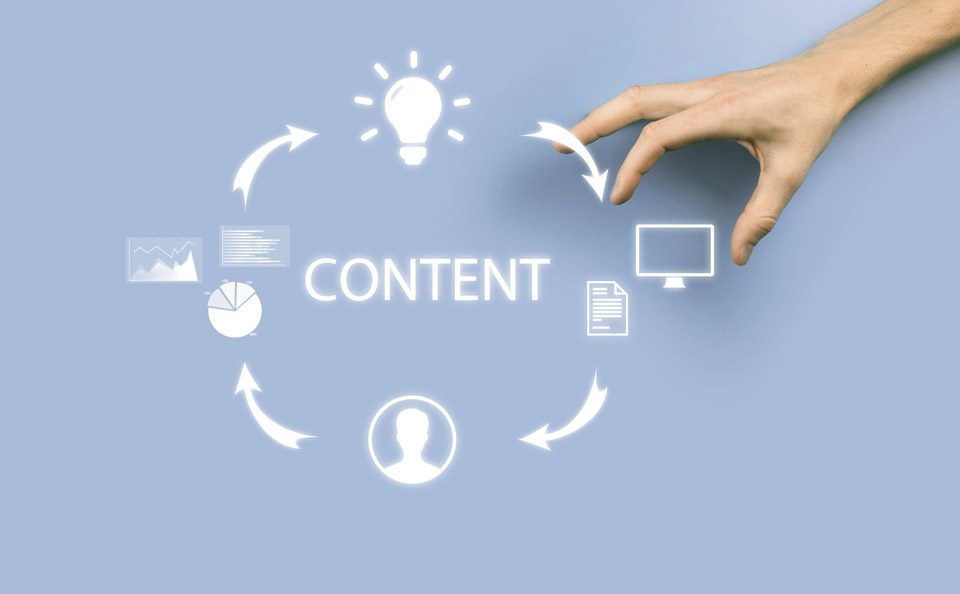 Once you have a content calendar in place and are publishing content according to it—what is next? Here's a pro tip. You know all too well that the market is getting more and more competitive, and that search engines and social media posts keep switching algorithms. Standing out in this scenario requires you to leverage ads, constantly keep an eye on new and emerging trends, and adhere to guidelines and best practices. Creating a content calendar is half the job done, but these aspects are equally important.
So what should you do? Contact us. We help you simplify content marketing and take it to the next level! As a one-stop shop, our team of content marketing experts can:
Build a content marketing strategy for you.
Craft a content calendar based on your unique objectives.
Execute the content calendar by supplying you with quality content pieces that are highly-optimized, yet relevant to your audience and business.
Help you leverage every piece of content by promoting it smartly.
The best part? You don't have to commit to the whole hog right away. Consult with our team and determine which services you require.