Digital marketing is a vast, exhaustive field that has become critical to the success of B2B and B2C businesses alike. It allows for better targeting, engagement, brand building, conversion, and much more! Perhaps because it is a domain that's constantly evolving, there are a number of misconceptions pertaining to digital marketing. It's important for you to know what they are, so that you can make informed choices, and use digital marketing to its fullest potential within your organization.
With this in mind, take a look at 7 digital marketing misconceptions, and the truth behind them.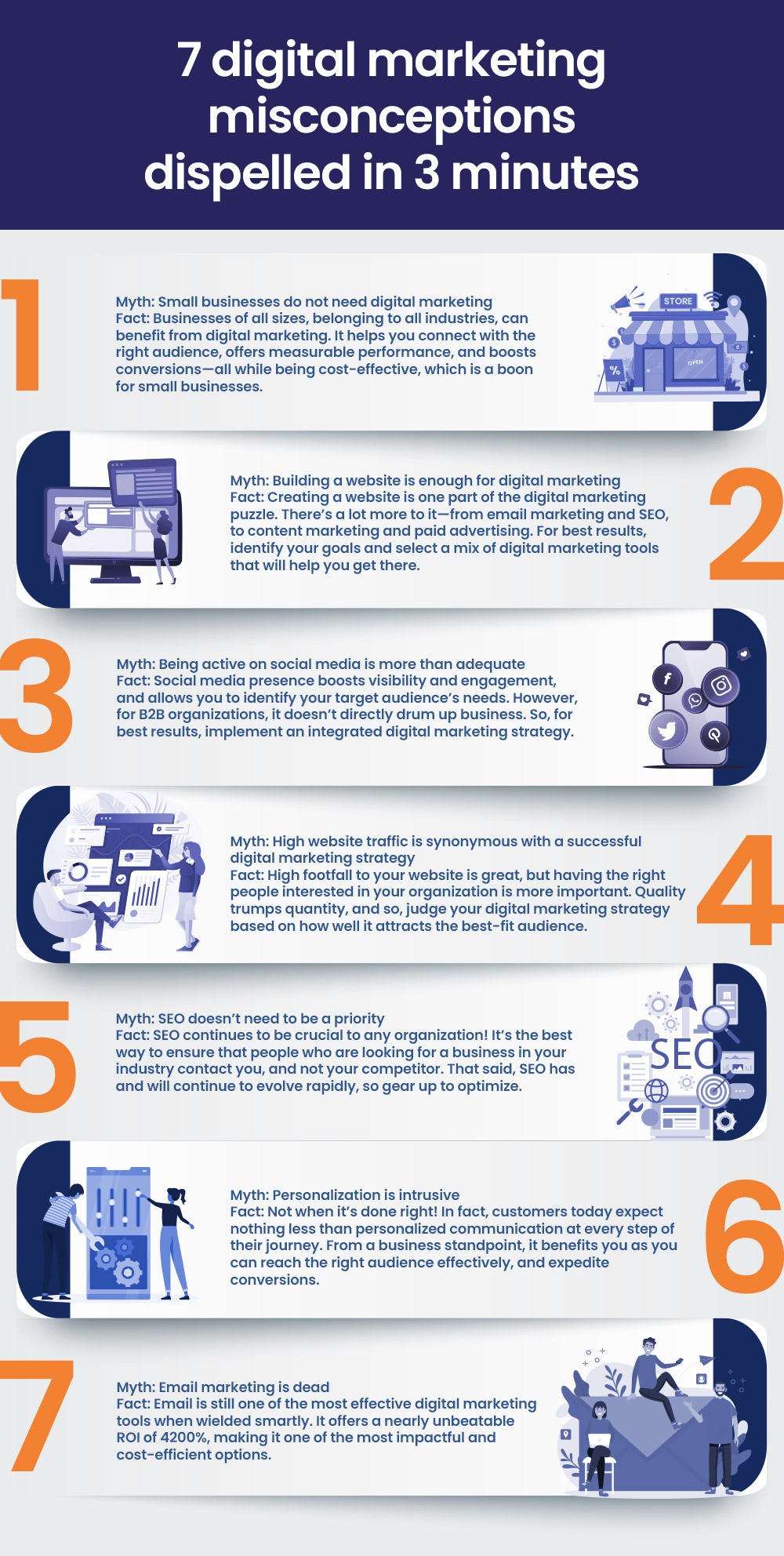 Whether you offer products or services, have a multi-city presence, or have a hyper-local audience, digital marketing is ubiquitous. If you want to give your business a competitive edge and distinguish yourself from the sea of organizations with similar offerings, double down on digital marketing today. Onboard experts like Resolute B2B, and we'll craft a customized digital marketing strategy for you that will help you achieve all your goals, and that too as per your timeline. Get in touch with us to understand how you can leverage our expertise, stat!