Enhancing customer experience (CX) in a B2B setup has always been a complex undertaking, especially when you compare it to the B2C landscape.
Interestingly, studies have found that B2B customers are willing to pay an extra 16% for a better customer experience. The amount that they are willing to spend additionally, further increases for a higher value product or service. As a result, ~50% of marketers who were surveyed said that they would invest in enhancing customer experience in the next five years.
Now that you know just how crucial it is to pay attention to B2B customer experience to enrich lead generation as well as other outcomes, here are 5 simple things you can do to augment it.
Analyze your existing setup
As always, start by reviewing your existing business setup and marketing strategies. Instead of implementing new measures in an ad-hoc manner, attempt to understand what is going wrong currently, and how best to update existing practices, tweak strategies and eliminate processes/products that are redundant and don't serve you.
Let's assume that you have two products: A and B. Product A has a thriving customer base, but this is not the case with product B. Here, you can do 2 things. Firstly, ask existing customers of product A to try product B and share their feedback. Optionally, conduct focus groups with regards to product B to understand the gaps.
Use the insights that you gather and check if your product itself is falling short of your target audience's expectations, hence resulting in a poor customer experience. Also, look into whether your marketing and customer care is lacking. Take remedial action accordingly.
Take inspiration from B2C organizations
Marketers and analysts use the CX Index to assess the quality of customer experiences, customer loyalty, as well as the product/service's efficacy at bridging a gap or addressing a need. On average, B2B entities score below 50%, as opposed to B2C entities, who comfortably hover around the 65-85% mark.
Given these numbers, there's definitely something to be said for the B2C way of doing things. So, study how they humanize their brand, position themselves as a seamless fit for their audience's needs and provide superb customer experience. Moreover, consider building a dynamic, intuitive website that guides and streamlines the purchase process.
Reduce time between demand and implementation
Customers feel valued when you listen to their demands. But that's not where it ends. How you act after you listen carries more weightage. Now, we understand that this is more complex in a B2B setup, given the number of stakeholders. Every single client can make diverse demands, and the intent here isn't to ask you to address every one of them.
Help your clients understand the feasibility of their demands, and educate them on how demand and supply work in their domain. Most importantly, determine how you can address those demands as quickly as possible. When customers see that you have not just heard but also acted upon their inputs, they feel valued. Besides, when a new launch is a direct result of customers' suggestions, based on an existing pain point that they are facing, customer satisfaction becomes a given.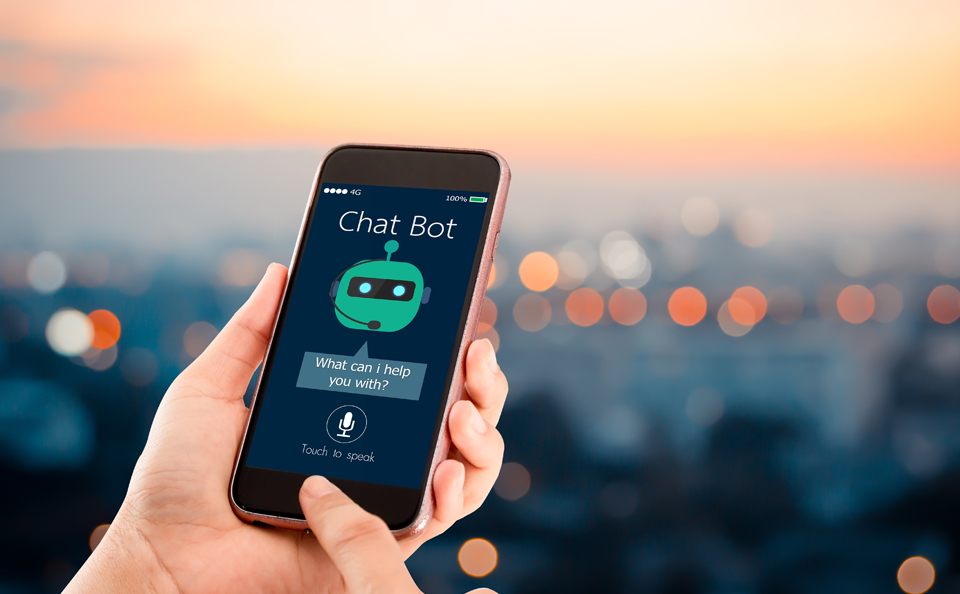 Employ AI and automation tools
Integrate technology into your systems and processes to improve B2B customer experiences further. With machine learning, artificial intelligence, and automation tools, you can boost the quality as well as frequency of your communication with your target audience. In fact, you can even rely on them for grievance redressal. For instance, you can include AI-based chatbots on your website and run automated drip email campaigns. There are many free and paid tools available for you to explore. Use them to deliver a better, more seamless, personalized customer experience.
Refine omnichannel experience
One aspect of providing an unbeatable customer experience is being easily available to your customers. This means that they should be able to reach you on a platform of their choice rather effortlessly, without jumping through hoops. To facilitate this, it's important that you adopt an omnichannel approach that covers all the touchpoints through which someone may wish to contact you, be it your website, social media profile, customer care number, corporate phone number, or even an in-person visit to your office.
However, offering ease of interaction is only half the battle won. What is equally important, is ensuring that for each channel, you facilitate an excellent customer experience. Most times, companies focus on training employees who man their customer care line, but not their receptionist who may have to deal with a customer who just drops by your office, for instance.
For a revenue graph that's always soaring, you need to be able to attract new customers and also keep existing clientele satisfied. When you make improving B2B CX a priority, you can achieve both of these outcomes. Your clients will certainly be more loyal to your brand, and you're likely to capture more leads on the basis of the superlative experience that you offer.
While this is one way to improve your lead generation efforts, there are several other tools and techniques that you can deploy. If lead generation is a priority for your business, be sure to reach out to our experts at Resolute B2B.